INSTRUCTION FOR VISITING CAU DAT FARM
Dubbed as the best tea land of Vietnam, with the green tea hills continued to the horizon, fresh air and poetic scenery, Cau Dat Farm - green farm promises to bring you interesting and memorable moments.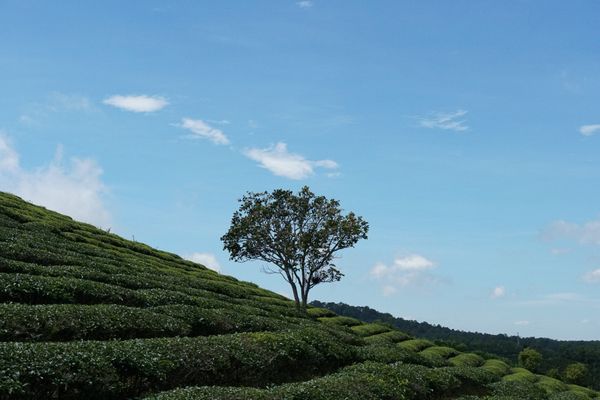 In order to help you understand more about the location of the places to visit, Farm will give you detailed and specific instructions on what is inside the farm to make it easier for you to move and have fun when coming to Cau Dat Farm. With an area of nearly 220 hectares, Cau Dat Farm is divided into 4 main zones: parking area, Cau Dat tea facility, Tra Tra factory, Cau Dat Farm's vegetable farm.
Parking area - Starting point of discovery journey
Coming to the Cau Dat Farm gate outside the main street, going straight to about 300 meters you will meet the parking area. This area includes a large, safe and completely free parking lot, a farm product display area consisting of tea, coffee and jam specialties, and a counter to order the drink. After a long way to go to the Farm, you can stop and order a cool glass of water to recharge your journey to explore the Cau Dat Farm.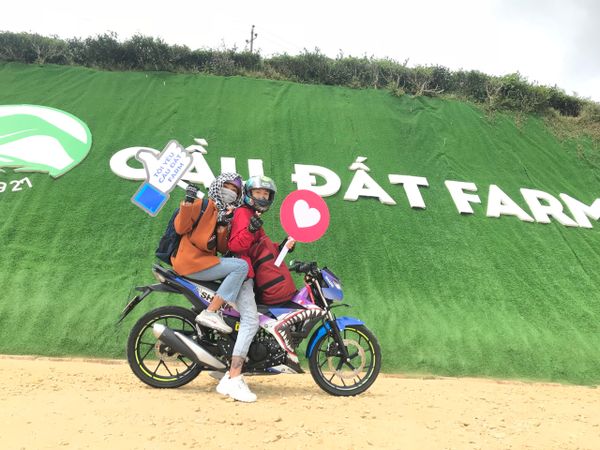 At this location, you will see a concrete road that takes you to the tea hill with a stop 1650m coordinate that is a height of 1,650m above sea level. At this milestone you can see the panorama of the hill is extremely green and peaceful.
Tea house - Coffee shop in the middle of a tea plantation
Tea house - space to enjoy coffee
At the tea hill you will see a road named 1927, consisting of 1927 stones, each engraved stone with a historical event associated with the Cau Dat Farm tea hill.
Going along the road for about 500 meters you will find Tea house café leaning in the middle of the green tea garden. Dubbed the chancel of millions of views, each seat, every viewpoint here can become the passionate landscape of thousands of people that will be for you to create your photo freely. With the open space facing the tea hill and the unique architecture using wood is the main style of tea house, Tea house is an ideal place to sip coffee and chat with friends.
Unique shopping
Inside the Tea house you will find a gallery of products and souvenirs with unique products that are nice design and decoration from the farm. Here you can choose oolong tea, green tea, jasmine tea, coffee coffee, drip coffee, espresso or Da Lat's typical jams such as strawberries, soft-dried bananas, dried persimmons, ... as a gift for relatives and friends.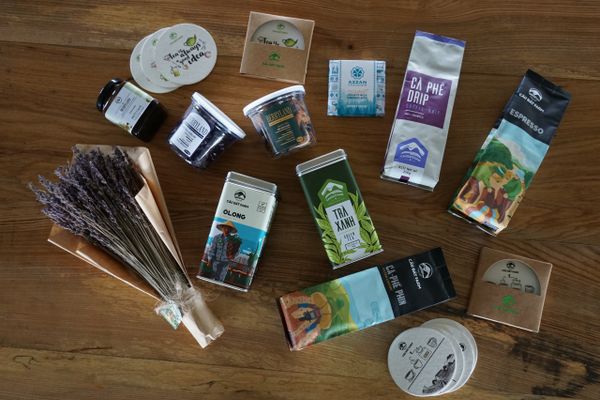 Ancient tea museum - Nostalgic space
From Tea house café, you can take a tram to travel about 800 meters straight into the tea plantation to go to the ancient tea factory. Built in 1927 with nearly 100 year old machines, the factory is a space for you to visit, learn about Cau Dat tea area, about the largest ancient tea factory in Southeast Asia.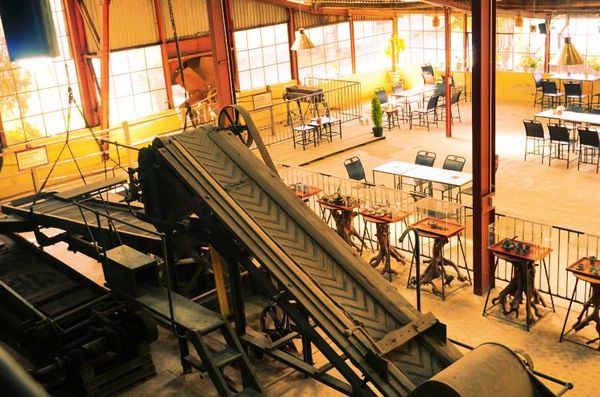 Inside the factory, an old tea cafe with an old, primitive architecture accurately reproduces the ancient atmosphere, a space for you to sip tea and nostalgia for the old days. Inside the factory you can also choose to buy farm specialties such as tea, coffee, jam to make gifts for relatives at display counter of the farm.
Cau Dat Farm's vegetables farm - Mix with nature
From the Ancient Tea factory you can go on tram or walk 500 meters to reach Cau Dat Farm's farm. Come to the farm, you will visit lavender fields with purple colors, both a sky garden and a hydrangea garden with brilliant flowers and freedom. Let you choose the best shooting angle.
Besides the typical flowers coming to the green farm, you will visit and learn the process of growing lettuce under natural and safe hydroponic method. Or you can transform into a farmer to harvest red beets, baby cucumbers, tomatoes grown in a completely natural method.