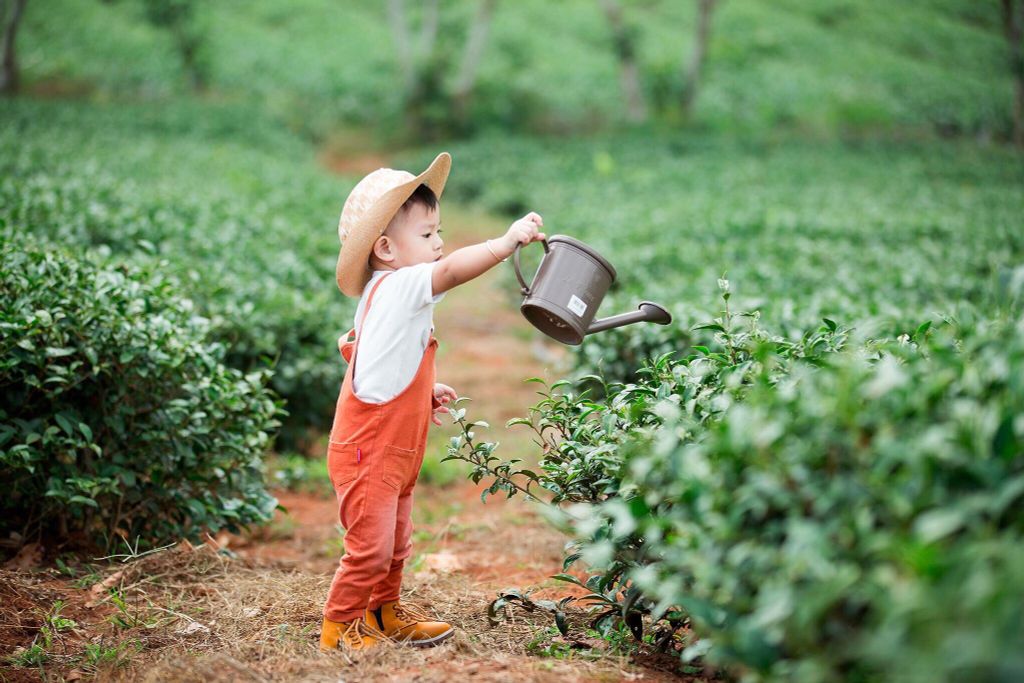 THE WAYS TO GO AND MEANS OF TRANSPORT TO CAU DAT TEA HILL, DA LAT
From Lam Vien Square - Big C Supermarket to Cau Dat Tea Hill about 25km, it takes you about 30 minutes to go to Cau Dat Tea Hill by motorbike, traveling by car can shorten time a bit. However, Cau Dat Farm gives you some tips for means of transport that are convenient, safe and saving.
Motorbike
For young people who like to explore and want to be proactive about time, motorbikes are the best choice. With a motorbike, you can go two people and it is very convenient to stop to rest, eat or catch a beautiful moment along the road. The rental price of motorbikes is about 90,000VND / unit / day, so you can feel free to play and still feel convenient and comfortable. On beautiful days, this street will be the place where you can freely take photos with pine forest, beautiful flowers and wonderful top view.
Car
If you have better conditions and want to go with your family to the tea hill, you can rent a 7-seat car with the price of 700,000VND / car / day. Price will depend on where you rent, including gasoline, type of car, driver . However, you want to go on a spacious car that is more comfortable, it is best to hire a car around VND 1,000,000 / car / day to ensure a much better service.
Taxi
Taxi is always the priority choice for small groups or small families, but the price will be slightly higher than other means because the road is quite far away. Taxi prices fluctuate around VND 400,000 to VND 500,000 / car.
Some taxi companies you can contact when visiting Dalat:
- Taxi LaDo: 02633. 666.777
- Mai Linh Taxi: 02633. 838.383
- Dalat Taxi: 02633,556,655
- International Taxi: 02633. 866. 866
- Taxi Thang Loi: 02633. 835.583
- Sao Do Taxi: 02633.959.595
Public bus
If your choice is a public bus to be more comfortable in time:
If your choice is a public bus to be more comfortable in time:
- Time: (50 minutes / trip) 5:30 - 17:30
- Picking up: Tung Nghia bus station (Hoa Binh zone) or along the road to Cau Dat Farm
- Process: Hoa Binh area => 3/2 => Tran Phu => Kim Cuc crossroad => Tran Hung Dao => Hung Vuong => Trai Mat => Xuan Tho => Xuan Truong => Cau Dat => Tram Hanh
Bus information: Phuong Trang Bus
Phone Number: (0263) 358 58 58
Tour route: Da Lat - Tram Hanh
Ticket price: VND 23,000 / trip
Note: When you board the bus, tell the driver or the man/woman who collects the ticket:
"Take me to the gate of Cau Dat tea factory"
Detailed instructions of the way to Cau Dat Tea Hill at Lam Vien Square
Detailed instructions of the way to Cau Dat Tea Hill at Lam Vien Square
- Starting from BigC supermarket (Lam Vien Square) - Da Lat
- Moving on Quang Trung street (4 km)
- Turning right to along Tran Quy Cap Street (500m)
- Turning left to along Hung Vuong Street (5km)
- Turning right to along Tu Phuoc street - Trai Mat (8km)
- Continuing to go straight to NH20 (6km)
- You will meet Cau Dat market - Continuing to go straight 3km
- Turning left to come in Cau Dat Farm.
Nearby tourist attractions on the way
You can go to Yersin Street - Quang Trung Street to visit the places:
- College of Education of Da Lat
- Da Lat Train Station
- Linh Phuoc Pagoda (Ve Chai Pagoda) on Tu Phuoc street
Hydrangea Flower Field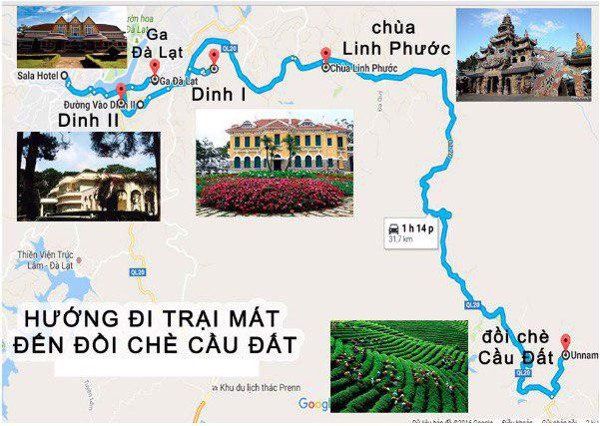 What to do in Cau Dat Farm?
Cau Dat tea hill is known as the place with the cleanest air of Da Lat city, breathing fresh air, relieving stress after long working days that make your soul peaceful.
The weather here is extremely cool, when the weather is cold and dry, with sunshine and light winds, it is suitable for the romantic or lovely photo poses.
Not only the Cau Dat Tea Hill but also the scenery on the way to here makes you fall in love, the road is quiet, pine forest rings in the wind and the path of shimmering clouds will touch your heart.
When coming to Tea Hill, you will have the opportunity to look at the village women who are quick to pick up each young tea bud, to see directly the delicate and fragrant white tea petals. Everything seemed to be condensed, pleasant and quiet, all worries in everyday life seemed to disappear.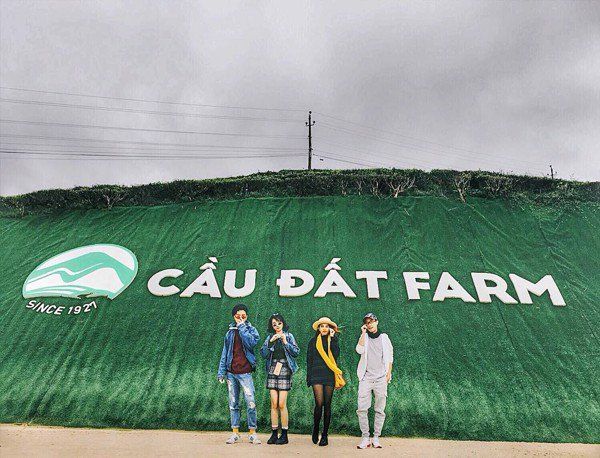 Ancient Tea Factory
Turning back the time to revive the old days in the Ancient Tea Factory with a history of making tea nearly 100 years old. So this place always has its own irresistible attraction, which is a mixture of classic and contemporary style, creating an emotional space.

Not only this place is very suitable for you to enjoy Tea and Coffee "quite poetic" and quiet but also rare for you to remember the old days.

In addition, here also brings a bit of modern breath as unique drinks: Oolong jelly milk tea, Machiato tea, Peach tea, Smoothie, Matcha, 100% Cau Dat standard pure coffee. Not only that, the dishes here are also "European standard", which makes you attracted to the tasty scent and also you can eat when the stomach is hungry.

Tea House Cau Dat Cafe between Tea Hill
Have you ever thought in the middle of the endless hill of tea? There was an extremely eye-catching café, always attracting the attention of anyone who came by.
Coming here, you are not only free to take thousands of virtual live photos but also enjoying fresh, delicious and clean drinks from Cau Dat Farm. In this place, the extraordinary beauty and the wonderful scent of tea blend together with the fragrant grassy fragrance that rushes into your soul.
If you love posing for a photo, or want to be with your family to save a beautiful moment, this place is an indispensable choice.
Every time you travel to Dalat ,you always worry about what to buy as gifts for family, friends ... Don't worry! Cau Dat Farm with super-beneficial mini-shopping area will help you beat this worry and have a perfect, fun, comfortable Da Lat trip ever!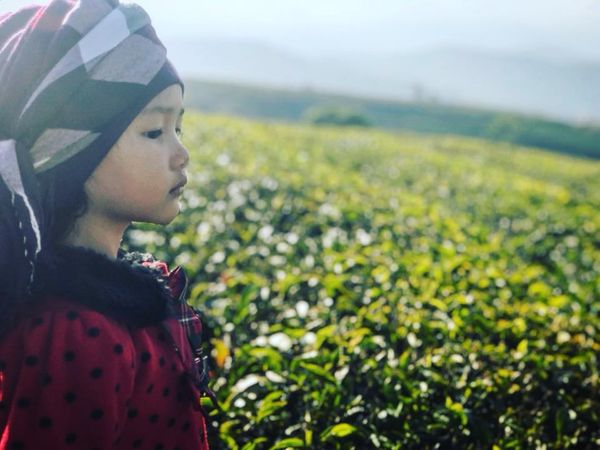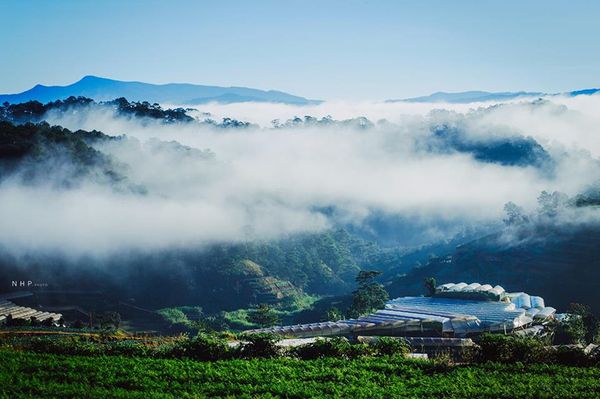 Contact information, Cau Dat tea hill address
Address: Truong Tho hamlet, Tram Hanh ward, Da Lat City
Hotline: 18001192
Come to Cau Dat Farm to experience yourself!