EXPLORING GREENHOUSE - CAU DAT FARM
Cau Dat Farm Road Supply gives young people plenty of emotions.
Da Lat has never run out of beauty, because it reminds people that every trip is a very special emotion where sad feelings are hidden.
What about Cau Dat Farm?
A place that is gentle but stands out more than ever! Gentle at all times, adding color to every visitor when you arrive here. The immense pine hills on the long stretch of road to the Farm, mist, cool climate, or green tea hill coincide with the scent of the fragrant scent with the sound of the wind.
In particular, the blends with numerous varieties of lavender, firecrackers, hydrangeas, verbena, sunflowers ... The scenery of the flowering fields is more gentle and charming than ever.
Not only that, Cau Dat Farm also built high-tech agricultural area including: green lettuce, purple lettuce, butterhead lettuce, woody tomatoes, cherry tomatoes, red radish, cauliflower, broccoli ...
It is always Cau Dat Farm - dreamy sunshine, faded yellow leaves, watching each and every dew glittering particles on the tea leaves, quietly watching the village women who are picking each green tea buds for a long time, looking for joy by how to mix humor, laugh so loudly in the sky, joy sometimes is just like that!
Flower fields make young people on tenterhooks
Cau Dat Farm is dubbed as a miniature city of Da Lat because of its special charm, poetic scenery, incredible tranquility, stretching fog surrounding the tea hill.

In the days of incubation, the flower fields are blooming with many varieties of lavender, Ageratum conyzoides , hydrangeas, verbena, sunflowers, etc., spreading to the eyes.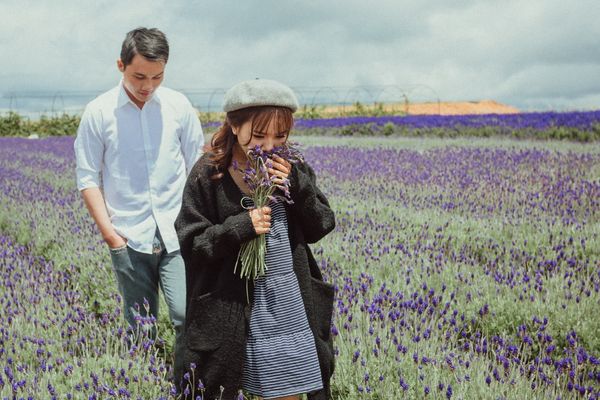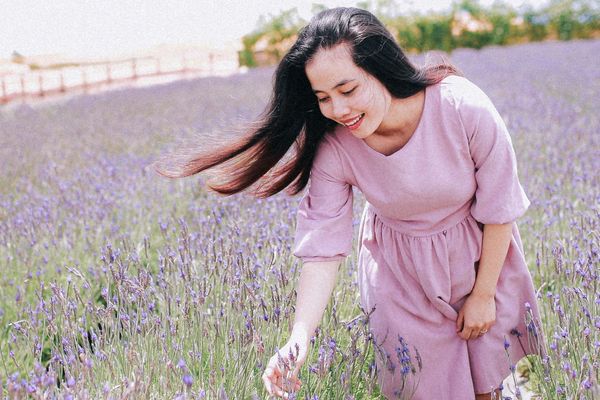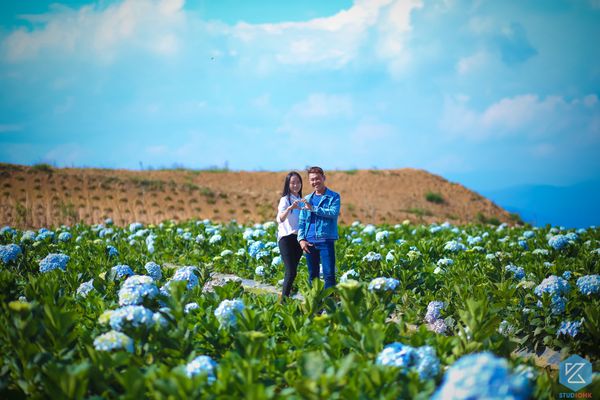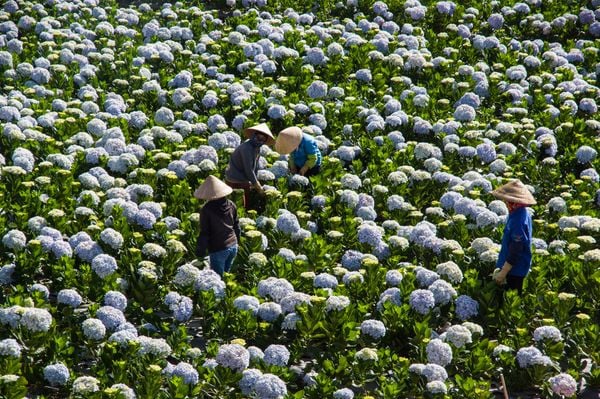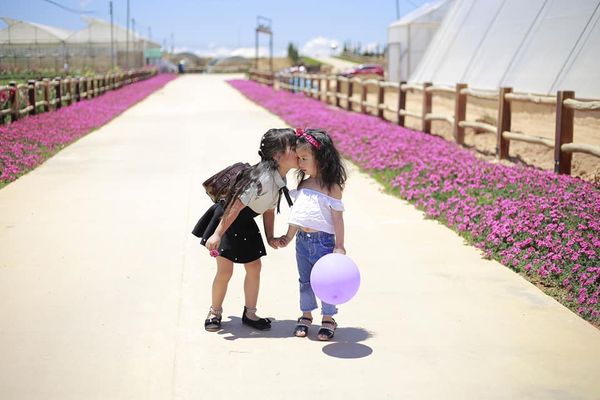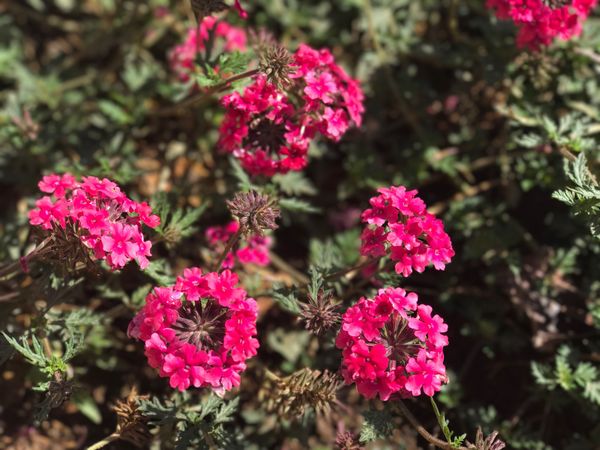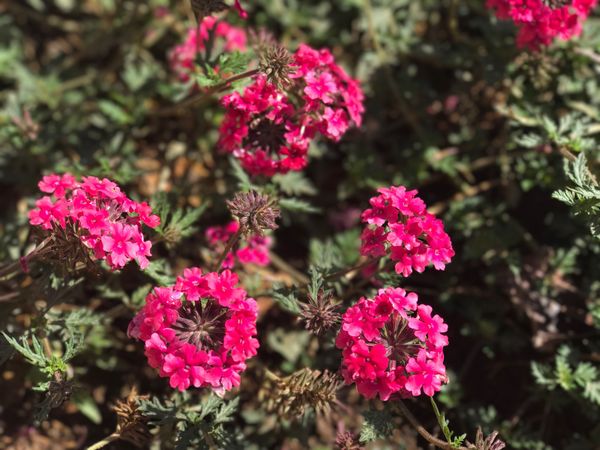 High-tech agricultural zone
Cau Dat Farm is rated as one of the clean, safe and high quality vegetable production enterprises in Vietnam. In order to produce safe vegetable products, it is necessary to carefully supervise and apply the process from seeding, caring, harvesting to preserving, considering reasonable fertilizer content to bring about effective nutrition maximum for consumers.
Besides, Cau Dat Farm has opened a tourism service combining agriculture to enhance the customer experience for high-tech safe vegetable products, thorough understanding of processes, fertilizers, irrigation water, and techniques. cultivation techniques, pest and disease prevention, harvesting and preserving techniques. Giving customers valuable experience on quality of safe vegetables.