Bạn bè thế giới nói gì về cà phê Cầu Đất Farm Vietnam
Bài viết được lấy từ trang beanlinked từ một người bạn rất thú vị của chúng tôi William Bailard, người hiện đang là Green Bean Buyer của Toby's Estate, một trong những thương hiệu về cà phê đặc sản nổi tiếng tại Úc.
Đón Billy (tên thân mật của William) trong những ngày cuối tháng 11, chúng tôi đã có dịp cùng anh đi thăm nông trại cà phê của Cầu Đất Farm và các nông hộ liên kết tại Cầu Đất Đà Lạt. Billy từng cho rằng, Việt Nam sẽ không nằm trong danh sách địa điểm các nước anh sẽ tới tham khảo về nguồn bean mỗi năm của mình.
Nhưng trong một dịp tình cờ được mời tới Việt Nam và đặc biệt là Cầu Đất Farm, Billy đã thực sự ấn tượng về cách làm cà phê của nông dân tại đây. Và sau đây là bài viết Billy chia sẽ về chuyến đi của mình.
When searching the world for a good cup of coffee, buyers usually don't take a stab in the dark. A green coffee buyer will usually use his industry contacts or potentially read an article or two, to find what he believes to be the flavour profile he is looking for. So a lot of the time personal opinion will persuade people to have a pre-determined feeling about a coffee, and in most cases an entire origin.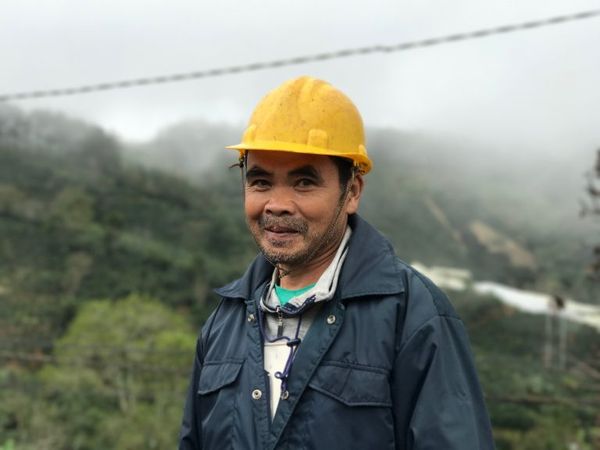 Vietnam unfortunately has fallen on the list of origins that most specialty roasters will avoid. Why is this? We all know that the country is one of the biggest producers of Robusta, and that the traditional brew method of Vietnamese coffee is prepared in a way that would make most baristas quiver. But this isn't the case for all producers in the country. I travelled to Saigon to meet with a new producer, that I believe is truly revolutionising the look of specialty coffee from Vietnam.
Dinh Anh Huan is a highly accredited business man with a humble background. He grew up in a small village outside of Da Lat called Cau Dat. His family worked a tea plantation on a hill above the town and he remembers his time spent wandering the fields as a boy. Leaving the Cau Dat as a young adult, Huan built an empire of electronic shops around Vietnam. After Huan obtained success he decided to call his family and announce he would be purchasing the farm his family and he loved so much.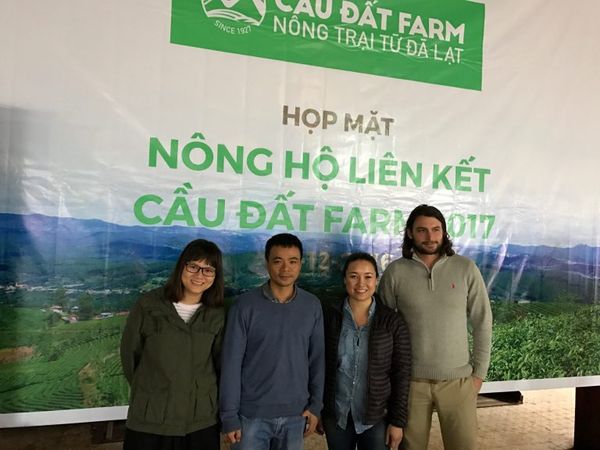 I first heard of Cau Dat Farm through my close friend and owner of Artisan Smith, Charlie Luong, a great ambassador of specialty coffee, and a person whose opinion was enough to warrant my trip.
The farm sits at an altitude of 1600 masl and grows ta, veggies, flowers and of course coffee! They have a modernised processing centre with tiled fermentation tanks and a controlled drying room. 70% of the coffee growing on Cau Dat farm is Catimor, with the rest made up of old bourbon and Typica varieties. The team at the farm are extremely passionate and have a great understanding of what it takes to produce a clean and exciting cup profile. However, it's the future that Cau Dat Farm has in store that is peaking Charlie and my attentions.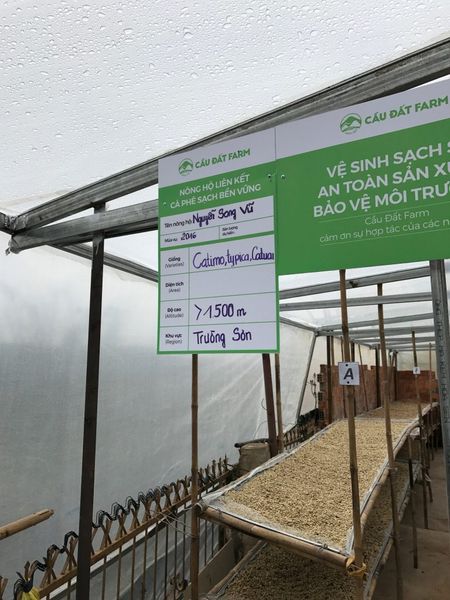 Huan is working closely with his farm manager Thuy to implement some specialty upgrades to Cau Dat Farm. They are allocating 50 acres on the farm to grow some exciting varieties like sudan ruma, villa sarchi, yellow and red caturra, SL28, pacamarra, gesha, heirloom typical, etc. They have begun to trail and log some interesting processing methods usually found only in Central America – these include a lot of hybrids between fermentation styles.
They are sparing no expense when it comes to training staff, with lessons on roasting, growing and processing taking place this year. On top of this, Cau Dat Farm has purchased two Giesen 15 kg roasters equipped with all the high-tech data logging software and all the new tech when it comes to QA.
It's producers like Huan that are truly driving the growth of specialty farming. I am truly excited to see what Vietnam has to offer n 2017, and I'm sure the growth of specialty in the country is only heading up.